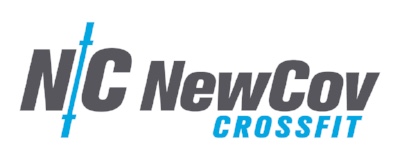 To join our Facebook group, click here. 
REFERRAL REWARDS: For every member that you refer and purchases a special, you earn $25 in NewCov Rewards! To get credit for your referral, CLICK HERE (Must have been referred 12/1/17 or after) 
BEGINNER CROSSFIT: Our next beginner CrossFit session starts 1/28/19. Cost is $150.00 and includes 3 weeks of Beginner CrossFit and 3 weeks of regular classes. 
Strength
Snatch
Every :30 for 5:00
1 Squat Snatch
( Use approx. 50-65% of 1RM)
Rest 1 Minute
Every 1:00 for 10:00
1 Squat Snatch @ 80%
Conditioning
For Time: (CAP: 15 Minutes)
"Annie" with a Twist
50-40-30-20-10
Double Unders
Abmat Sit Ups
*Every 2:00, starting at 00:00 perform 12 Wallballs.
Accessory
2 Sets
Single Arm Farmers Carry (R)
60 Second Low Plank
Single Arm Farmers Carry (L)
60 Second Hollow Body Hold