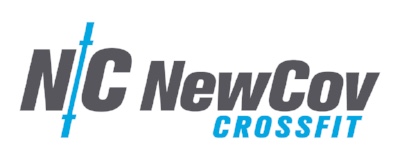 REFERRAL REWARDS: For every member that you refer and purchases a special, you earn $25 in NewCov Rewards! To get credit for your referral, CLICK HERE (Must have been referred 12/1/17 or after) 

TEXTING SERVICE: FOR NOTIFICATIONS, REMINDERS & LINKS TO THE NEWSLETTERS, TEXT NEWCOV to 797979.

To join our Facebook group, click here. 
Strength
Bench Press
Build to 80% of your current 1 Rep Max, then complete:
Set 1: 80% x 2
Set 2: 86% x 2
Set 3: 92% x 2
Set 4: 97% x 2
(MAKE SURE TO REST AT LEAST 2 1/2 MINUTES BETWEEN SETS)