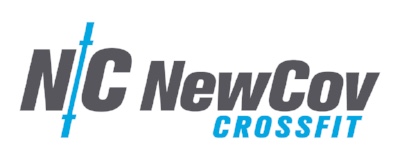 REFERRAL REWARDS: For every member that you refer and purchases a special, you earn $25 in NewCov Rewards! To get credit for your referral, CLICK HERE (Must have been referred 12/1/17 or after) 

To join our Facebook group, click here. 

SIGN UP FOR OUR OCTOBER SOCIAL EVENT: Purchase your ticket for our Keeneland Bus Trip on October 20th (All friends and family are welcome to attend)- $50 includes Bus trip and all you can drink and lunch/snacks. Sign up here

TEXTING SERVICE: For notifications, reminders and links to the newsletters, text  NEWCOV to 64600. We have switched to a new texting service so you may need to opt-in again.
Strength
Snatch 
Build to 85% of 1RM then complete…
Every 1:30 for 7:30 (1 Snatch @85% of 1RM Snatch)
Conditioning
5 Minute AMRAP
10 Power Snatch (75/55) (ADV: 95/65) 
10 Bar Facing Burpee
Rest 2 Minutes
5 Minute AMRAP
10 Sumo Deadlift High Pulls (75/55) (ADV: 95/65)
10 Handstand Push Up (MOD: Push Up)
Accessory
2 Sets (8 Minutes)
40 ON / 20 OFF
1. Hollow Body Hold
2. Low Plank
3. Side Plank w/ Rotation (R)
4. Side Plank w/ Rotation (L)