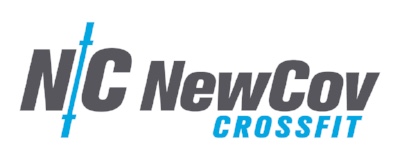 To join our Facebook group, click here. 
REFERRAL REWARDS: For every member that you refer and purchases a special, you earn $25 in NewCov Rewards! To get credit for your referral, CLICK HERE (Must have been referred 12/1/17 or after
MEMBER APPRECIATION PARTY: Saturday, May 18th at 7 p.m.
Strength
16 Minute EMOM
1. Barbell Strict Press x 8 Reps
2. Single Arm Overhead Farmers Carry x (Down/Switch/Back)
3. High Plank Dumbell Pull Through x 16-20 reps
4. Goblet Reverse Lunge x 16
Conditioning
Teams of 2:
18 Minute AMRAP:
200m Run, 5 Wall Balls, 5 Sumo Deadlift High Pull (75/55) (ADV: 95/65)
100 Double Unders, 10 Wall Balls, 10 Sumo Deadlift High Pull
200m Run, 15 Wall Balls, 15 Sumo Deadlift High Pull
100 Double Unders, 20 Wall Balls, 20 Sumo Deadlift High Pull
etc……
(Both run, and jump rope at the same time)
**Please bring your own jump rope or substitute jumping jacks.