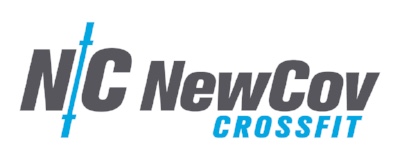 To join our Facebook group, click here. 
REFERRAL REWARDS: For every member that you refer and purchases a special, you earn $25 in NewCov Rewards! To get credit for your referral, CLICK HERE (Must have been referred 12/1/17 or after

SIX WEEK WEIGHT LOSS CHALLENGE. Our next 6 week weight loss challenge kicks off on 5/11 with our nutrition seminar from 11 a.m. to 1 p.m. The challenge includes unlimited CrossFit, Fitcamp and Boxing Bootcamp classes; accountability check ins; nutrition plan; recipe bank; and before/after measurements. GRAND PRIZE is a free one year Fitcamp membership (or equivalent CrossFit membership).

Price for Single: $250

Price for Couples/Pair: $200 each (Your partner must be a NEW referral). 

Price for Three or More: $175 each (All but the repeat challenger/current member must be NEW referrals). 

If you have a current membership and you make a NEW referral, you will receive $50.00 off our next month's membership for every new referral (not eligible if you are receiving one of the discounted challenge pricing options). 

If you have a current CrossFit membership, you can add the challenge for $50.00.
Strength
Back Squat
6-6-4-4-2-2
Start at a moderate load 50-60%.
Increase Weight each set.
Have an end goal in mind for the set of 2, and plan jumps accordingly.
Conditioning
Team of 2:
For Time:
2 Rounds
80 Wall Balls
40 Weighted Step Ups (50/35) (Single DB)
20 Shoulder to Overhead (135/95) (MOD 95/65 or Less)
200 Double Unders (MOD: Single Unders)**Please bring your own jump rope or substitute jumping jacks