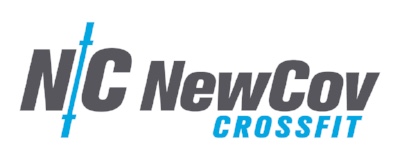 To join our Facebook group, click here. 
REFERRAL REWARDS: For every member that you refer and purchases a special, you earn $25 in NewCov Rewards! To get credit for your referral, CLICK HERE (Must have been referred 12/1/17 or after)
BATTLE OF THE BOXES is Saturday, April 27th. Please sign up to judge or volunteer. You will get a free shirt and free lunch! 
Strength
Deadlift
3-3-2-2-1-1
*Start @ 50-55% & Increase Weight each set
In Between Sets:
5-10 Strict Handstand Push Ups
(MOD: Dumbbell Strict Press or Use Abmats)
 
Conditioning
15 Minute AMRAP:
200m Run
3 Rounds Cindy
-5 Pull Ups
-10 Push Ups
-15 Air Squats
Accessory
2-3 Sets
Dumbbell Bent Over Row x 12
Band Tricep Push Down x 20
Low Plank x 60 Seconds