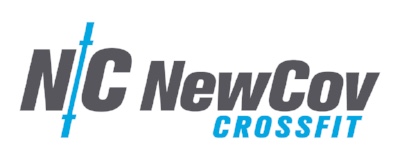 To join our Facebook group, click here. 
REFERRAL REWARDS: For every member that you refer and purchases a special, you earn $25 in NewCov Rewards! To get credit for your referral, CLICK HERE (Must have been referred 12/1/17 or after) 
BEGINNER CROSSFIT: Our next beginner CrossFit session starts on 2/18/19. Cost is $150.00 and includes 3 weeks of Beginner CrossFit and 3 weeks of regular classes. 
CROSSFIT OPEN: The CrossFit Open starts on 2/21! Sign up by Friday February 15th for our internal competition here. We have three options: 1) Internal Competition Only-FREE; 2) Competition and Shirt-$20; 3) Shirt Only-$20. We will create teams and announce those by 2/28. Sign up for the Open here. Check out our Facebook event here for more info about the internal competition and Friday Night Lights.
SIX WEEK WEIGHTLOSS CHALLENGE: Our next weight loss challenge starts on 2/18/19. It includes unlimited classes, a customized meal plan, nutrition seminar and an online support group.

Grand Prize: One Year Free Em's Fitcamp Membership. 
Cost

Price for Single: $250
Price for Couples/Pair: $200 each. Your partner must be a NEW referral. 
Price for three or more: $175 each. All put the repeat challenger/current member need to be NEW referrals. 
If you have a current CrossFit membership, you can add the challenge for an additional $50.00.

If you have a current membership and make a NEW referral, you will receive $50.00 off your next month's membership for every new referral (not eligible if you are receiving the couples/pair pricing).  
Strength
Clean
15 Minute EMOM
2 Hang Power Cleans
(Start Light & Build)
Conditioning
14 Minute AMRAP
10 Wall Balls
1 Power Clean (155/105) (ADV: 205/145) (MOD: 135/85 or Less)
10 Pull Ups (ADV: 5 Bar Muscle Ups)
1 Power Clean
10 Box Jumps (24/20)
1 Power Clean
 
Accessory
2-3 Sets
12 Floor Press
20 Band Face Pull
12 Bent Over Row
20 Band Tricep Push Down