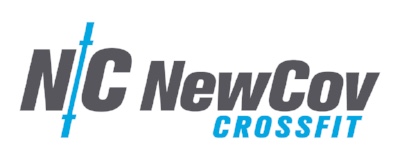 Click Here to Sign Up for one of our FREE SATURDAY CLASSES! 
If you have CrossFit experience, feel free to visit our 9AM class for Free! 
The 10:30AM and NOON are for Beginners! All ages, sizes, ability levels welcome!
To join our Facebook group, click here. 
REFERRAL REWARDS: For every member that you refer and purchases a special, you earn $25 in NewCov Rewards! To get credit for your referral, CLICK HERE (Must have been referred 12/1/17 or after) 
BEGINNER CROSSFIT: Our next beginner CrossFit session starts 1/28/19. Cost is $150.00 and includes 3 weeks of Beginner CrossFit and 3 weeks of regular classes. 
Strength
Snatch
12 Minute EMOM
Minute 1 : 3 Power Snatch (Always Light)
+Add Weight
Minute 2: 2 Hang Squat Snatch (Moderate)
+Add Weight
Minute 3: 1 Squat Snatch (Heavy)
Conditioning
Teams of 2:
For Time:
Buy In: 1000m Row
3 Rounds
20 Clusters (75/55) (ADV: 95/65)
20 Pull Ups (ADV: 12 Muscle Up) (MOD: Ring Row)
100 Double Unders (MOD: Single Under)
Cash Out: 100 Wall Balls
NOON CLASS
Teams of 2:
20 Minute AMRAP:
8 Partner Burpees
16 Box Jumps or Step Ups
24 Dumbbell One arm hang clean and Press
36 Goblet Squats