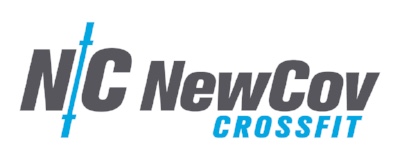 To join our Facebook group, click here. 
REFERRAL REWARDS: For every member that you refer and purchases a special, you earn $25 in NewCov Rewards! To get credit for your referral, CLICK HERE (Must have been referred 12/1/17 or after) 
BEGINNER CROSSFIT: Our next beginner CrossFit session starts 1/28/19. People can still sign up through the end of this week. Cost is $150.00 and includes 3 weeks of Beginner CrossFit and 3 weeks of regular classes. 
Strength
Power Snatch
15 Minute EMOM
1 Power Snatch @ 70%
Minutes 6-10 : +5-10lbs (Only if 5/5 on first 5)
Minutes 11-15: +5-10lbs (Only if 10/10 on first 10)
*Goal is Perfect Reps, No misses
 
Conditioning
For Time:
25 Toes to Bar (MOD: Knees above Waist)
15 Shoulder to Overhead (95/65) (ADV: 135/95) (MOD: 75/55 or Less)
10 Bar Facing Burpees
15 Shoulder to Overhead
25 Toes to Bar
 
Accessory
1 Set
40 High Plank Alternating Knee to Elbow (Outside)
40 Second Side Plank
40 High Plank Alternating Knee to Elbow (Inside)
40 Second Side Plank
20 Deadbug Crunch (R)
20 Deadbug Crunch (L)