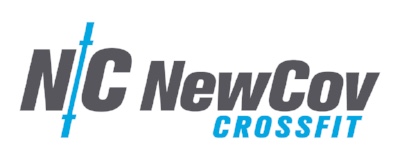 To join our Facebook group, click here. 
REFERRAL REWARDS: For every member that you refer and purchases a special, you earn $25 in NewCov Rewards! To get credit for your referral, CLICK HERE (Must have been referred 12/1/17 or after) 
BEGINNER CROSSFIT: Our beginner CrossFit session started 1/2/19. People can still sign up through the end of this week. Cost is $150.00 and includes 3 weeks of Beginner CrossFit and 3 weeks of regular classes. 
JANUARY WEIGHT LOSS CHALLENGES
Click here to view our December newsletter for more information about our upcoming weight loss challenges. 

Em's Annual FitCamp Champ!

Cost is $3000.00, but payment plans are available and the cost is very comparable to a normal monthly personal training package. 
Main Highlight is that you have accountability to your mentor/trainer EVERY SINGLE WEEK on not only workout attendance, but also on your food log and weigh-ins. 

Six Week Weight Loss Challenge (1/2 to 2/11).

Price for Single: $250.
Price for Couples/Pair: $200 each. Your partner must be a NEW referral.
Price for three or more: $175 each. All but the repeat challenger/current member need to be NEW referrals.
If you are on a Crossfit Contract, you can sign up for $50.00. Click here to sign up. 

Em's Weekly Meetings: 

​Cost is $1800.00 ($150.00 per month).
Includes Unlimited Beginner Classes, Em's Fitcamp Classes and Regular CrossFit Classes.
Online Support Group
Quarterly Physical Challenges and Motivational Speaker. 
Accountability on class attendance and weekly weigh-ins
Nutrition Plan
Weekly Group Meeting
Strength
Push Press (Week 1)
(Sets x Reps)
4 x 10 @ 60%
1 x Max Effort @ 60% (Stop 1-2 Reps shy of failure)
 
Conditioning
Every 3:00 for 4 Rounds
20 Wall Balls
15/12 Calorie Row
5 Thrusters (115/75) (ADV: 135/95) (MOD: 95/65 or Less)
*Score is your slowest round.
Accessory
3 Sets
12 Single Arm Bent Over Row
12 Single Arm Hammer Curl
12 Single Arm Sit Up
12 Single Arm Side Bends