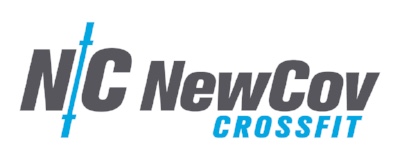 To join our Facebook group, click here. 
REFERRAL REWARDS: For every member that you refer and purchases a special, you earn $25 in NewCov Rewards! To get credit for your referral, CLICK HERE (Must have been referred 12/1/17 or after) 

TEXTING SERVICE: For notifications, reminders and links to the newsletters, text  NEWCOV to 64600. We have switched to a new texting service so you may need to opt-in again.

NOVEMBER SOCIAL EVENT:  Thanksgiving Potluck at Flying Axes on November 10th at 6 p.m. Click here to RSVP and for more information. 
GOBBLERS AND GOBBLETTES 2018

​Scaled/Intermediate Friday 11/16 7 p.m. to 10:30 p.m. 
RX/Advanced Saturday 11/17 9 a.m. to 2 p.m.
We would really appreciate your help either volunteering to judge or as a volunteer to help with concessions/spectator entry/social media posting/check-in. Judges and volunteers will get a a FREE turkey dinner AND a FREE t-shirt. 
Strength
Front Squat 
Complete 3 x 3 @ 80%
Conditioning
Teams of 2
18 Minute AMRAP
1000m Row
40 Dumbbell Clean & Jerk (50/35) (MOD: 35/30 or Less)
40 Dumbbell Thruster
50/40 Calorie Bike
40 Dumbbell Hang Squat Clean
40 Dumbbell Snatch
*Everything is Single Arm
Accessory
3×20
1a. Band Face Pull
1b. Straight Arm Pull Down
1c. Tricep Push Down